Navix: Revolutionizing Proof of Delivery for Logistics Providers
Simplify proof of delivery processes with Navix, the best software for streamlined documentation and tracking. Book a demo today!
Are you a logistics provider or a freight broker looking to streamline your billing automation process? Look no further than Navix, here to help expedite the Proof of Delivery (PoD) process from beginning to end.
How Navix Improves The Proof of Delivery Process
Navix leverages cutting-edge, AI-powered document processing to revolutionize the PoD process. Gone are the days of sifting through piles of paperwork and manually reconciling deliveries.
With Navix, you can have a seamless and efficient PoD workflow. Our platform is designed to eliminate errors, reduce manual labor, and ensure your billing process is accurate and timely.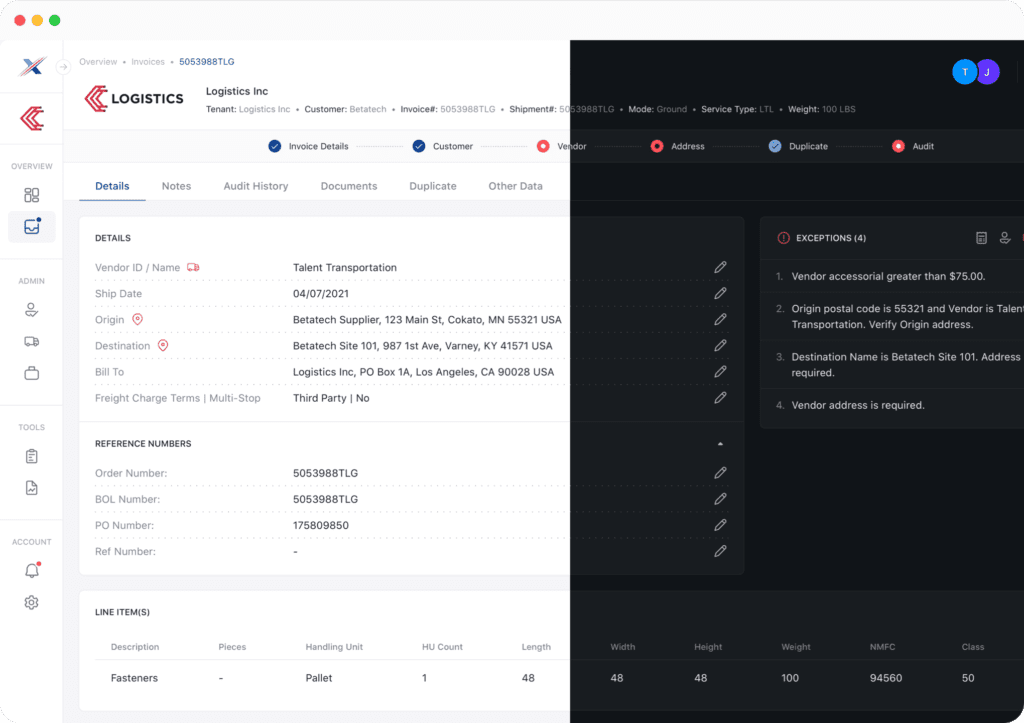 Proof of Delivery FAQs
What is Supply Chain Management?
Navigating the PoD landscape can be complex at times, but we're here to answer your most pressing questions.
What is Proof of Delivery?
Proof of Delivery is a critical document that confirms the successful delivery of goods to the recipient. It includes essential details such as the recipient's signature, delivery date, description of contents, and the condition of the goods upon receipt.
How does proof of delivery work?
When your driver completes a delivery, the recipient adds an electronic signature on our user-friendly interface. The information is then securely stored and easily accessible for future reference.
What are the key components of proof of delivery?
From addresses to date and time stamps, there is no room for ambiguity in the proof of delivery process. Navix ensures that all crucial elements of PoD are captured accurately.
What is Navix?
We're freight industry experts who understand the complexities and nuances of the logistics world, and we're here to simplify them for you. Navix is more than just software; it optimizes PoD in all aspects.
How does Navix support your Proof of Delivery Solution?
Our seamless integration into carrier portals, transportation management systems, ERPs, and accounting systems ensures that your PoD data flows effortlessly throughout your organization. Using Navix can equate to faster billing cycles, fewer disputes, and greater profitability on your end.
At Navix, we are revolutionizing the Proof of Delivery process. We're here to provide expert guidance and make your operations more efficient. Say goodbye to the outdated and clunky back-office processes; it's time to experience a better solution in the modern business world.
Elevate your PoD game with Navix today!