Navix: Software for Supply Chain Management
At Navix, we leverage state-of-the-art AI technology, taking a revolutionary approach to supply chain management software. Look no further for an end-to-end logistical automation solution that empowers third-party logistics providers and freight brokers alike. As a leading supply chain execution software, Navix integrates seamlessly into carrier portals, ERPs, and accounting systems
Our days to bill improved by 80% creating significant cash flow improvements in a cash-tightened freight market. With the Navix system, our visibility to areas of improvement are constantly under scrutiny forcing our business to change habits or processes driving positive results."
– Ryan Keepman; Evans Transportation
How Navix Can Support Supply Chain Management
Gain control over every aspect of your supply chain operations with Navix. This top-of-the-line supply chain management software is tailored to enhance your workflow by offering intelligent document processing, accurate freight invoicing, and real-time payment solutions.
Experience the difference with Navix, the most advanced supply chain execution software in the market. Navix features seamless integration and adaptive learning, redefining the management of transportation systems and ensuring accuracy and integrity at every step.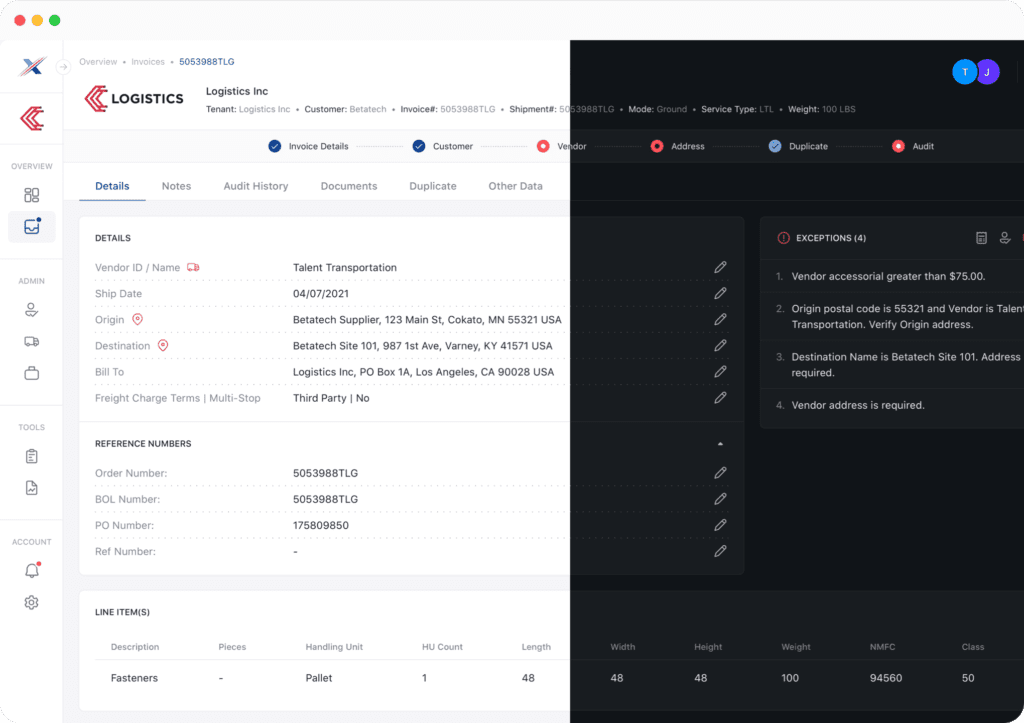 Supply Chain Management FAQs
What is Supply Chain Management?
Supply Chain Management (SCM) manages a company's production, transportation, and distribution processes, ensuring the efficient flow of goods and information from suppliers to consumers.
What is Navix?
Navix is a cutting-edge software platform specializing in freight invoicing and payments. This AI-powered tool accurately and efficiently tracks supply chain management, catering to third-party logistics providers and freight brokers.
How can Navix support supply chain management?
Navix will drastically improve how you manage your logistics operations by providing invoicing, payments, and document processing all in one place. This supply chain management software integrates seamlessly with various systems, such as transportation management, ERPs, and accounting platforms.
How do I get started?
Getting started with Navix is simple; request a demo today to see the power of our supply chain management software in action. Our dedicated team is ready to assist you, so embrace the future of logistics with Navix, the most effective AI-powered supply chain management software.