Integrations with anything
Don't let the tools you use hold you back from the tools you could be using.
Go beyond single-point solutions to build automation that your team has only dreamed of.
Visibility, whenever you want
Which carriers are giving you the best bang for your buck in the past 6 months? Who is easiest to work with?
Keep a pulse on your business and catch important issues early with analytics and carrier scorecards.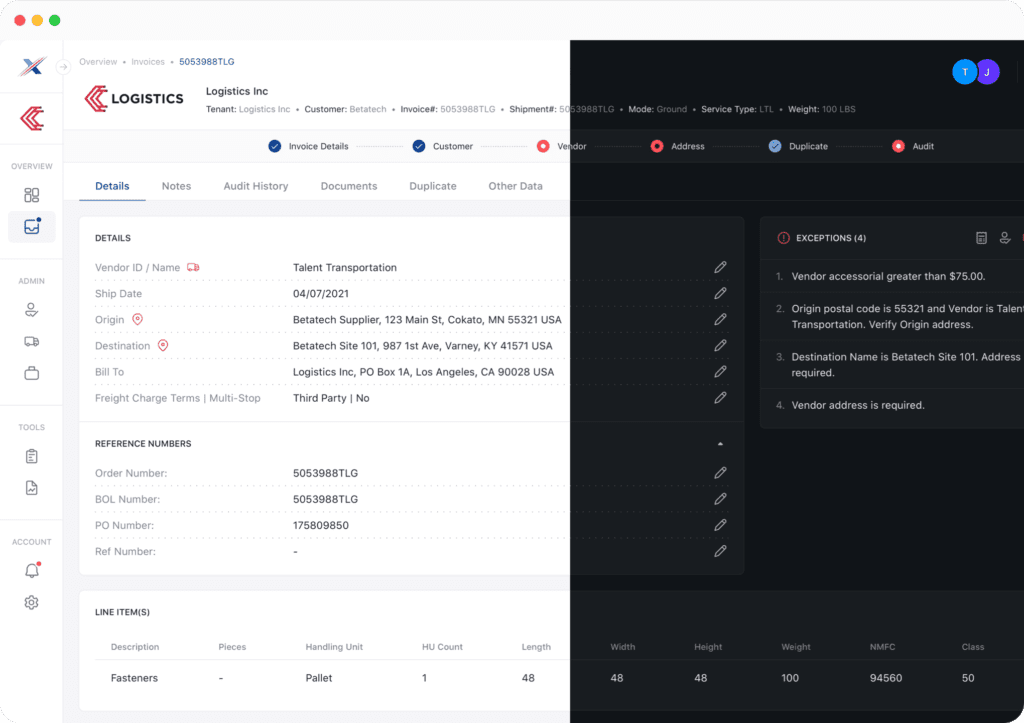 Smarter audits over time
You deserve software that gets smarter as your business gets bigger.
Our AI learns from the millions of invoice and billing tasks it handles to constantly improve (and our expert auditors help make sure everything goes right.
View carrier and customer analytics​
See which carriers are your best partners in real-time, rather than waiting for monthly reports.
Grow the carrier partnerships that matter to keep customer satisfaction high.
Automation that helps you scale
Don't let outdated freight audit and payment processes curb your business growth. Process invoices with our software-as-a-service.
That's right – we're not just software, we're a service, too.
Data security taken seriously
We keep your data (and our platform) safe using techniques that meet or exceed industry standards.
That means your data is in its own realm, securely protected, and never shared.